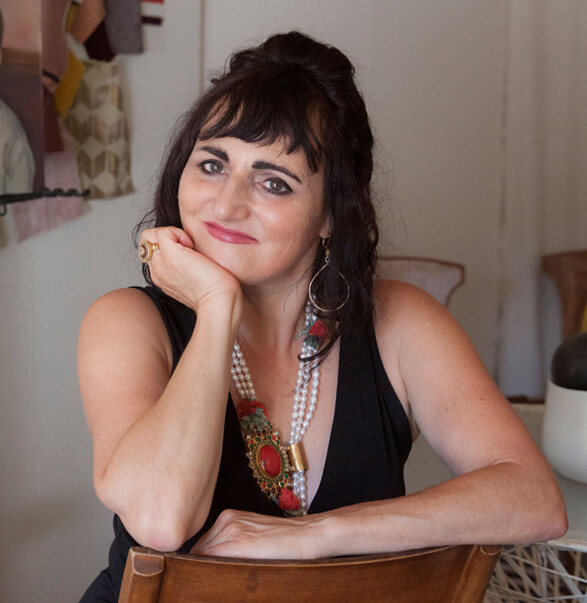 "Why do ordinary when you can do extraordinary."      Tracey Raz
British by birth Tracey Raz loves to create unique spaces that have soul & reflect the client's personality.  Tracey draws design inspiration from her upbringing in Europe, historic architecture, amazing museums, theatre and fashion.  Tracey has lived in England and Israel; she now resides in California, USA. 
Tracey Raz Gorgeous
Upon embarking on an exterior paint color project, my husband was hesitant.   When I told him it would be 'Tracey Raz Gorgeous', he immediately relaxed and gave me the go-ahead since he loved what Tracey achieved on the inside of our home.
Pat, Solana Beach
Amazing
"We loved working with Tracey, she is AMAZING in every way.  Her attention to detail cannot be matched. We really liked our home before; now we absolutely love it!"
Jenny, Escondido, CA
Confidence to go Bold
"  Tracey's design expertise gave me the confidence to go bold based on what I love.  She conceived one-of-a-kind, joyful spaces that I love to be in."
Laurie, Mi casa es Su Casa, San Diego
Designer with great skills
"Tracey oversaw a huge remodel of my 1936 bungalow.  Working with her was not only a truly fun experience but engaging a designer with her skills saved me a ton of money and time."
Laurie, San Diego, CA
Fun and happy home
"Tracey's ideas and selection of wall colors, furniture, and fabrics made our home a fun, happy, inviting place that friends always enjoy."
Jay and Barbara, San Diego, CA
Fun and Whimsical Design
"  Tracey has updated our home to reflect our personalities through her fun and whimsical design."
Jay and Barbara, San Diego
Leads with her heart
"Tracey is a professional that leads with her heart.  We love our home."
Pat and Bruce, Solana Beach, California
This background combined with over 25 years of experience as a professional interior designer, brings a well rounded experience and more diverse approach to the design process.
Tracey strives to create unique, comfortable and approachable environments that enhance a client's way of living; Whether it is for a large private residence or smaller historic home, an entire house, kitchen or bathroom, hotel, coffee shop or office space.
Lived in London and Europe for 18 years before moving to San Diego California.  Has a graduate degree in Fine arts and a BFA in Interior Design. Certificates in Museum and Fashion design. Also studied at Parsons School of Design in New York and worked at the San Diego Museum of contemporary Art.  For several years, Tracey worked as a writer, researcher and design consultant for the San Diego Old house fair.
Raz+Majette Designs was formed in 1998 with business partner, Lydia Majette collaborating on interior design projects including the US Grant Hotel, San Diego.  Tracey and Lydia created a line of luxury handbags for regional boutiques and private individuals. See below for press.